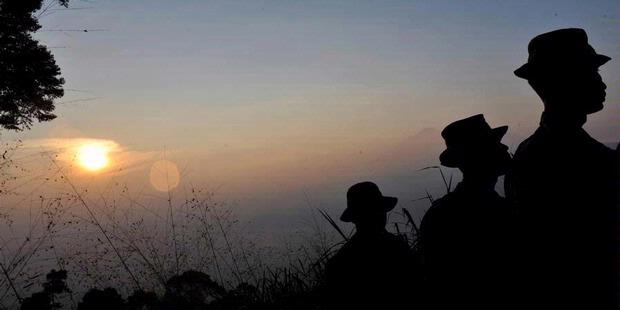 Joint search and rescue team to the location of the alleged Superjrt 100 Sukhoi crash on Mount Salak , Bogor Regency , Friday ( 11/05/2012 )
Russian rescue team arrived in Bogor , on Saturday ( 05/12/2012 ) evening and will join the rescue team searching for victims in Indonesia Sukhoi Superjet 100 aircraft that crashed on Mount Salak .

"Tonight the Russian rescue team arrived in Bogor . They amounted to 46 people and will join with us today , " said Military Commander Col. Inf 061/Suryakancana AM Putranto search for survivors after a closing operation in Headquarters Poskodal Cattle Embryos , Pasirpogor Village , Village Cipelang , Cijeruk subdistrict , Bogor , on Saturday night .

Commander said , there is no limit to the Russian rescue team in the operation. They will go down and see for yourself the scene.

However , the existence of the Russian team under the command of SAR Indonesia . Where in every move should be coordinated with the post . " There is no limit to them . They work according to their keperluaan but we still remember their guard and coordination of foreign nationals , " said Putranto .